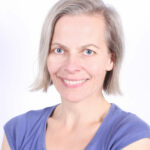 Catarina Krång, ordförande
1993 var jag med och grundade föreningen och har sedan dess kämpat för våra vilda vänner såväl praktiskt som politiskt då vilda djur, märkligt nog, inte omfattas av djurskyddslagen. Bor sedan några år tillbaka på underbara Ingarö med en katt, två hundar och en sköldpadda. På tomten finns också Sveriges enda fladdermusklinik som ingår i ett samarbete med Värmdö Kommun och WWF Sverige. Under mina 28 år som viltrehabilterare har jag gjort utlands praktik på CROW Clinic, Center For the rehabilitation of wildlife, Sanibel Island, Florida och Batworld Sanctuary, Texas. Jag har även arbetat och praktisterat på West hatch wildlife hospital, RSPCA. Sedan 2021 sitter jag även i styrelsen för Willy och Berit Heymans Djurskyddsstiftelse.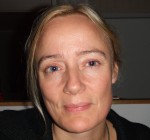 Helena Lindskog, ledamot
Till vardags arbetar jag som socionom och har alltid haft ett stort engagemang för rättvisefrågor både då det gäller människor och djur. Jag är gärna ute och vandrar i skog och mark och har ett stort hjärta för de vilda djuren. I dagens Sverige har de vilda djuren inget som helst skydd i lag och därför känns det viktigt att engagera sig i NVR!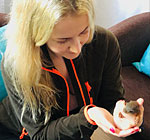 Jennie, ledamot
Började som volontär tidigt på försommaren 2020 och skulle visa sig vara en djupt engagerad och hängiven person. Med sin bakgrund och entusiasm är hon en stor tillgång både i arbetet med djuren och i styrelsen.